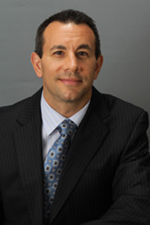 Specialty:
Orthopedic Surgery
Address:
345 Main Street
Suite 201
Madison, NJ 07940
Dr. Gehrmann is a board certified Orthopedic Surgeon who was among the first class to become Subspecialty Certified in Orthopedic Sports Medicine. He completed a prestigious Sports Medicine fellowship under the University of Pennsylvania.
After his training Dr. Gehrmann served as an assistant team Physician for the Philadelphia Eagles and Flyers. He later served as the director of Sports Medicine at West Virginia University where he cared for many Division I athletes including women's soccer and the Mountaineers Football Team.
For the last 10 years he was the Chief of Orthopedic Sports Medicine at the Rutgers-New Jersey Medical School in Newark where he taught Orthopedic residents cutting edge surgical techniques in arthroscopy and reconstruction. In his practice he treats athletes of all ages ranging from the competitive adolescent to the middle-aged weekend warrior. He is currently the Head Team Physician for all of the Rutgers-Newark Athletic Teams. Dr. Gehrmann specializes in the care of athletic injuries requiring arthroscopic or open surgery and continues to publish articles in these areas. His areas of interest include ligament reconstruction, tendon repair and cartilage transplantation of the knee, shoulder, elbow and ankle.
Practice Philosophy
"My goal is to treat each patient as an individual and not "an injury". I integrate patient age and activity level with their personal expectations. My stress is on patient education so that together we can arrive at the most appropriate treatment plan for your lifestyle."
Professional Societies
American Academy of Orthopedic Surgeons (AAOS)
American Orthopedic Society for Sports Medicine (AOSSM)
Arthroscopy Association of North America (AANA)
Major Research Interests
Evaluation of safest femoral tunnel drilling method for ACL reconstruction in the face of lateral sided multi-ligament knee reconstruction
Incidence of Lateral sided Knee Injuries in Mixed martial Arts
Correlation of socioeconomic factors and treatment time/outcome for patients with bucket handle tears of the meniscus
Effects of posterior capsular contractures of the shoulder on subacromial impingement pressures.
Evaluation of treatment methods for unstable OCD lesions in the knee
Education
New York University
New York, NY
1985-1989
Drexel University School of Medicine
Philadelphia, PA
Medical School
1991-1995
Internship and Residency
UMDNJ-New Jersey Medical School
Newark, NJ
Orthopedic Surgery
1995-2000
Fellowship
3B Orthopedics-University of Pennsylvania
Sports Medicine Fellowship
2000-2001
---